Just a month after teasing fans about a new Tekken project during the FGC EVO 2022 multi-game event, Bandai Namco Entertainment has finally revealed that the franchise's latest title will be Tekken 8.
Bandai released the trailer for Tekken 8 during PlayStation State of Play, featuring the series' main protagonists Jin Kazama and Kazuya Mishima going head-to-head during a storm. While the trailer was only two minutes long, it gives a glimpse of what the main title could offer its fan base.
Tekken is making big strides in its latest iteration, and we've broken down everything you need to know about the latest Tekken 8 trailer here.
---
---
3 things to expect from the Tekken 8 trailer
Tekken 8 will focus on the downfall of G Corporation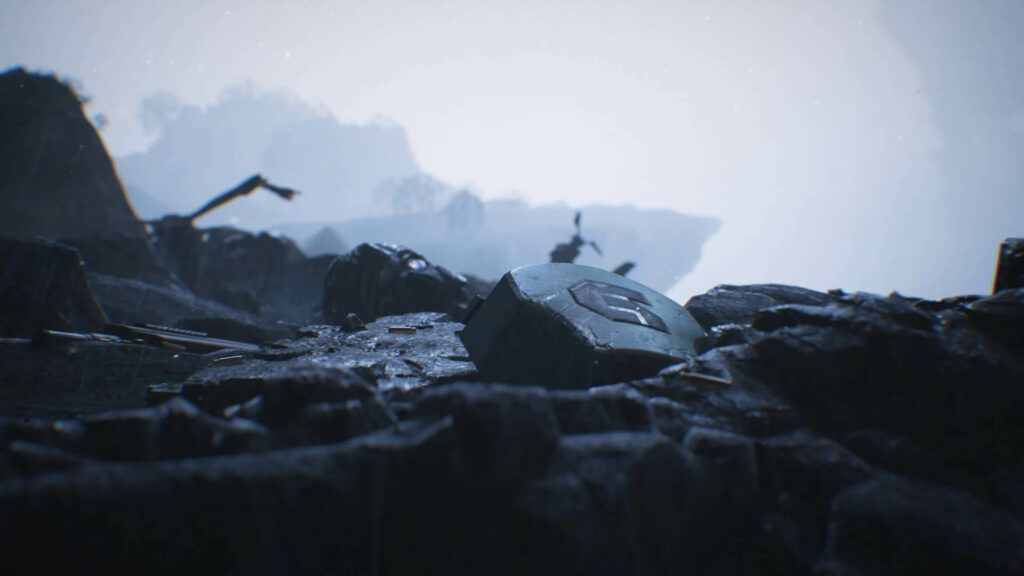 Following the events of Tekken 7, Kazuya is now at the top of the food chain after taking down his father and the leader of the Mishima Zaibatsu, Heihachi Mishima.
But it looks like Jin Kazama is now turning his sights to Kazuya and his company, G Corporation. By the end of the final match, Jin was gathering his own crew of fighters, including Lars, Alisa, and Lee Chaolan, the founder of Violet Systems.
In the trailer, you can see the G Corporation logo and a soldier's helmet amid the wreckage of combat, which could be a clue to the biotech company's future.
---
The fights are about to go ultra HD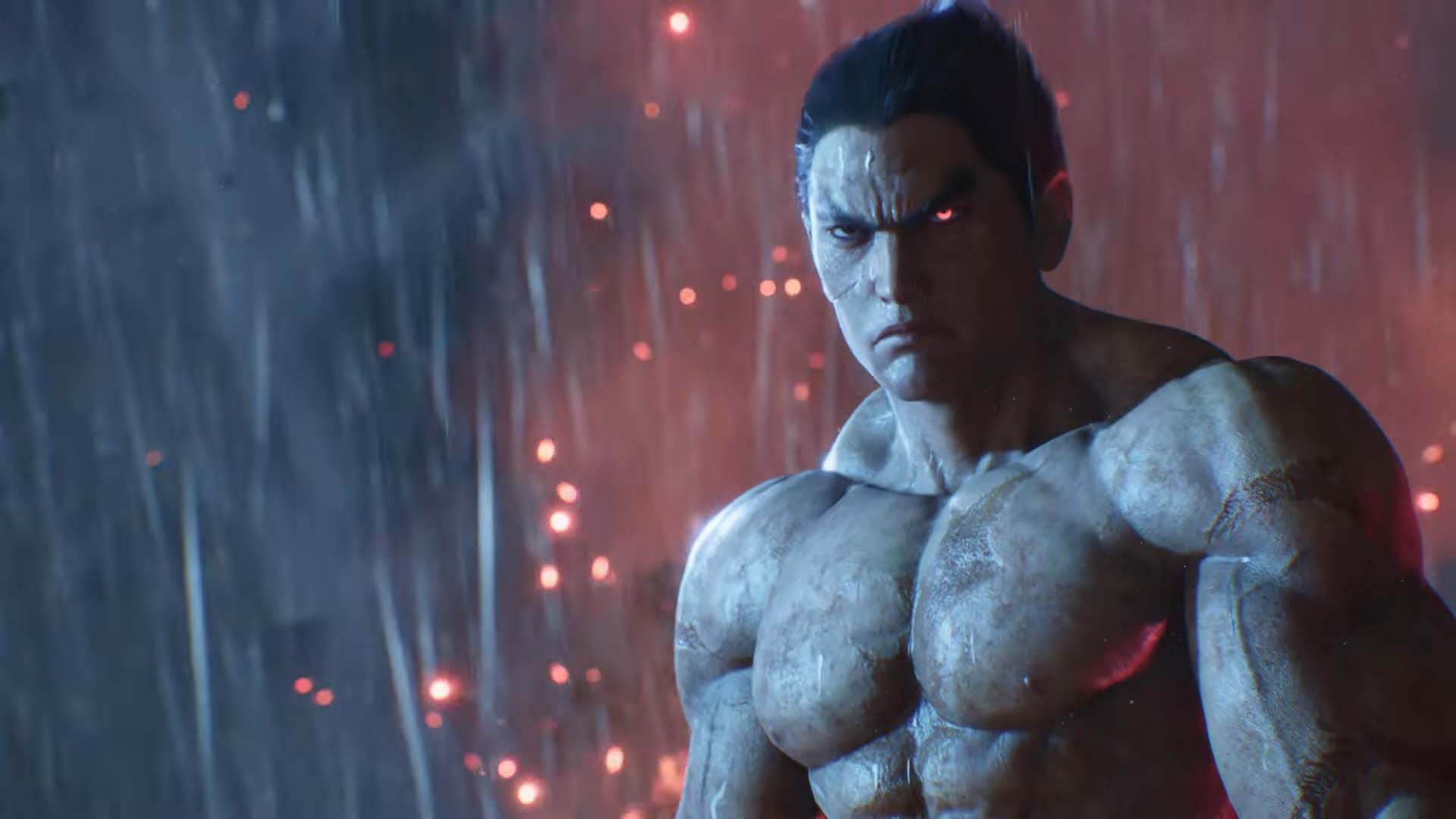 The fight scene in the Tekken 8 trailer saw father and son trade blows, and we couldn't help but notice the game's clear visual upgrade for next-gen consoles. The EWGF looks more electric, and the fighter's bodies are even more chiseled. Even the storm-shaped scene has dynamic lighting and realistic rain effects.
Tekken chief producer Katsuhiro Harada mentioned that the trailer is actually taken straight from the game's tentative story mode on the PS5, so fans can expect more or less the same visual experience in the actual game.
"This is not a pre-rendered movie, but rather a real-time rendered sequence at 60 fps, similar to how you would experience gaming in versus battle modes," Harada wrote in an article by playstation blog.
---
Regular Jin can now use his Devil Gene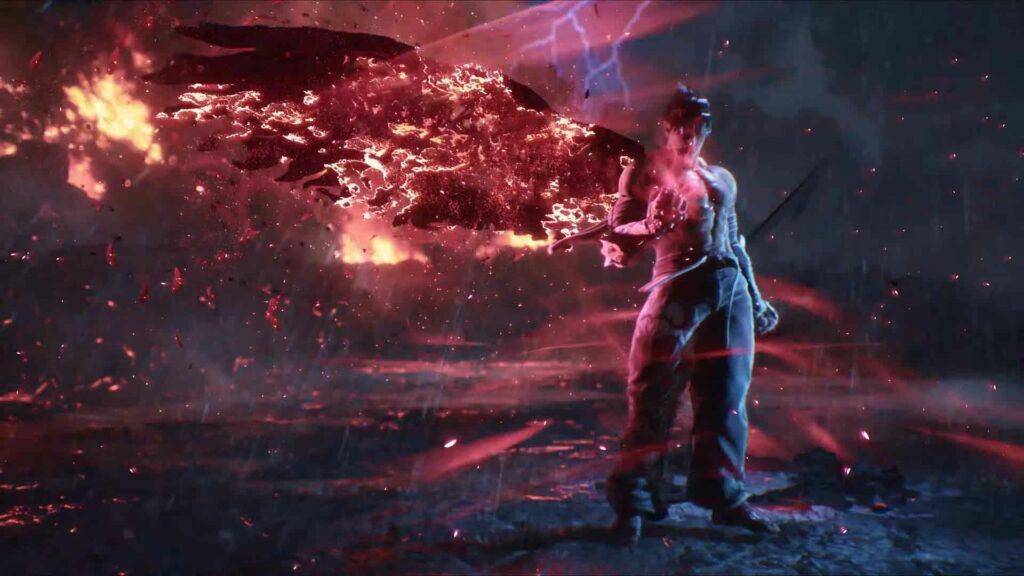 The Tekken 8 trailer also featured Jin Kazama's flashy moves. In previous titles, the Tekken team chose to have Jin and his devil as two different characters due to their different moves, but that may no longer be the case.
We see the fighter now embrace his alter ego and hit Kazuya with a supercharged punch that appears to be his new Rage Art. However, keep in mind that this might just be for story mode to spice things up. In Tekken 7 we were able to play with and against special versions of characters, such as Devil Kazuya and Devil Kazumi, which were not available in versus mode.
You can check out the full Tekken 8 trailer below:
---
---
Follow ONE Esports on Facebook and Twitter for more Tekken news, highlights and stories.
READ MORE: How you can still win with Fahkumram in a post-nerf patch 5.0 era